Your donation saves lives
Your donation becomes food for children, pregnant women, individuals with special needs, and elderly people without resources, thereby improving their quality of life.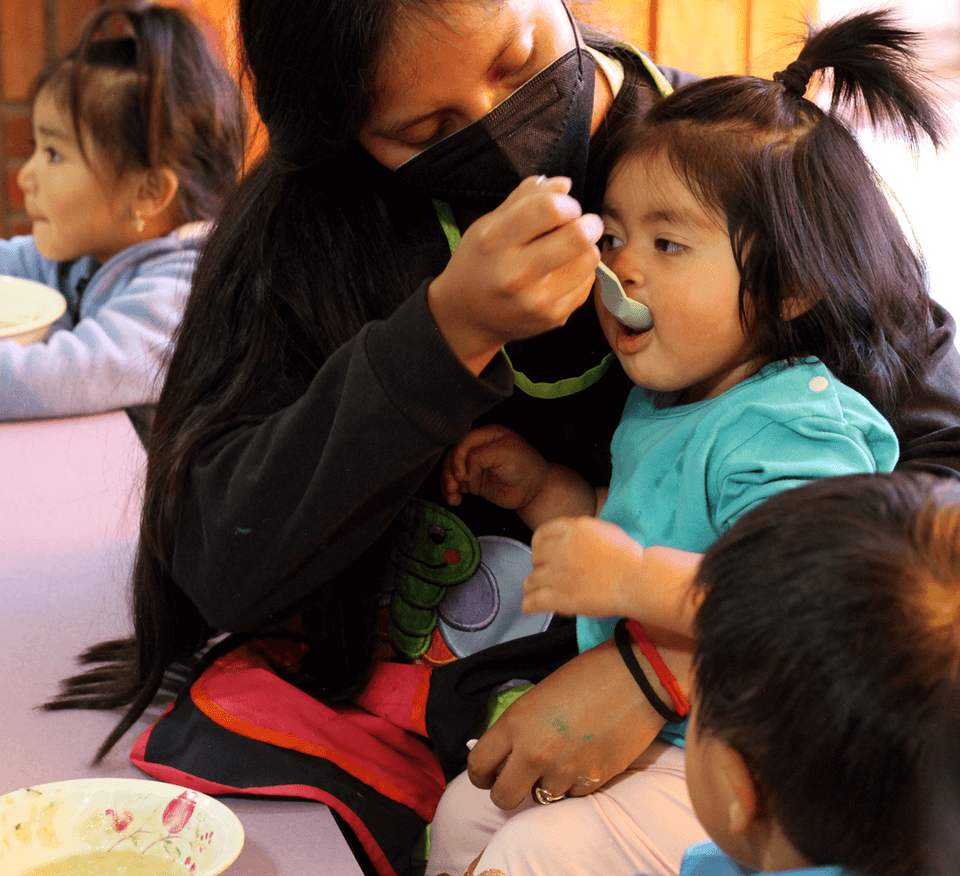 1 out of 4 children under 5 years old in Ecuador suffers from chronic childhood malnutrition, emphasizing the importance of a good diet during the child's first one thousand days of life.
When we invest to reduce the hunger that children suffer, we ensure a better future for everyone.
Thanks to your help, we achieved these results.
of food delivered every month.
Know the impact your donation creates
What do we do with your donations?
"Your contributions are used to acquire high-nutritional-value foods and cover the logistics to ensure good management and food quality."
The food is sourced from various supermarket chains, wholesalers, and other sources, complemented by items acquired through donations, and then sent through a comprehensive system of social organizations that ensure traceability and reporting for our benefactors.
Twenty years ago, with the support of EPN, the first Food Bank in Ecuador was founded as the 'Banco de Alimentos Quito.' Through:
Program for Social Organizations Assistance
Program for 'Families of Priority Groups' Assistance
Program for 'Seventy and a Little Bit for the Elderly' Assistance
Program for 'Child School Cafeterias' Assistance
We work to ensure that every dollar invested in these programs creates real opportunities for the development of our beneficiaries and the future of our country